Munich, Germany
From Stephan Bauer.
Hansenbergl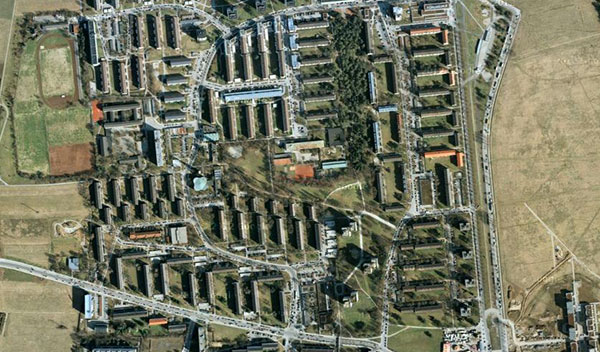 Grünwald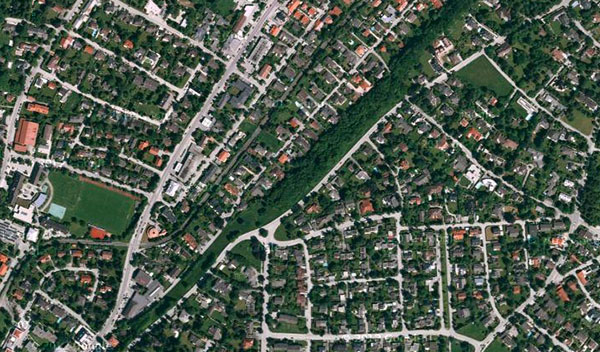 Madrid, Spain
From Marta Domínguez Pérez, who writes:
Two pictures of two different boroughs in Madrid: La Moraleja, one of the richest, and San Cristobal de los Angeles, one of the poorest with a lot of immigrants in it.
San Cristobal de los Angeles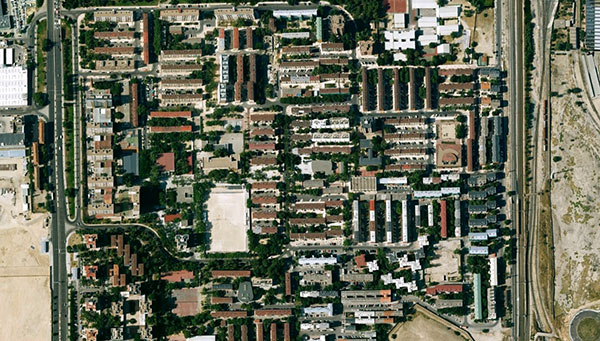 La Moraleja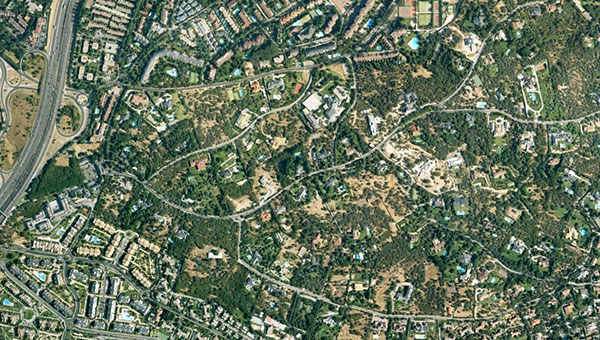 Buffalo, New York
Matthew Pawlowski writes:
The first two are the comparative photos of East Amherst, New York (upper middle class, well educated) and the East Side of Buffalo, New York (entrenched poverty). The images appear to be from 2011. East Amherst is a affluent suburb of Buffalo and the two locations are about 10 to 12 miles apart. The third and fourth photos are the same sections from 1995. What is striking is that there is very little change from 1995 to 2011 in East Amherst while on the East Side of Buffalo there is a significant loss of housing stock.
East Amherst, 1995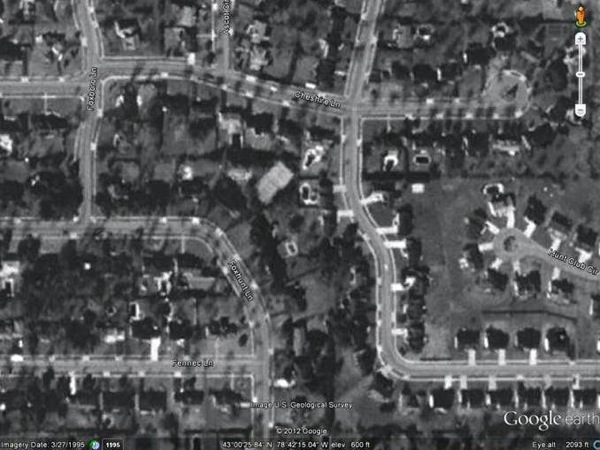 East Side, 1995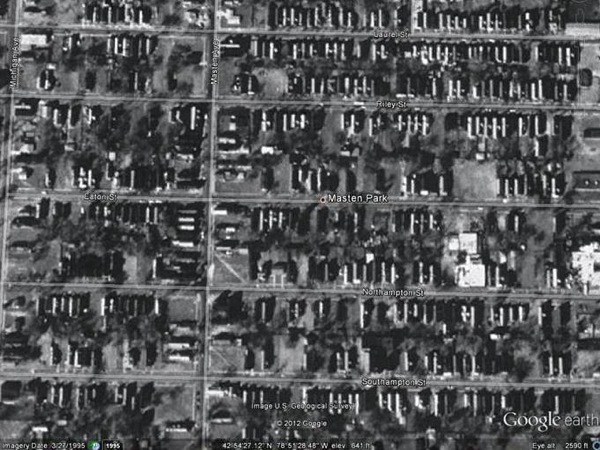 East Amherst, 2011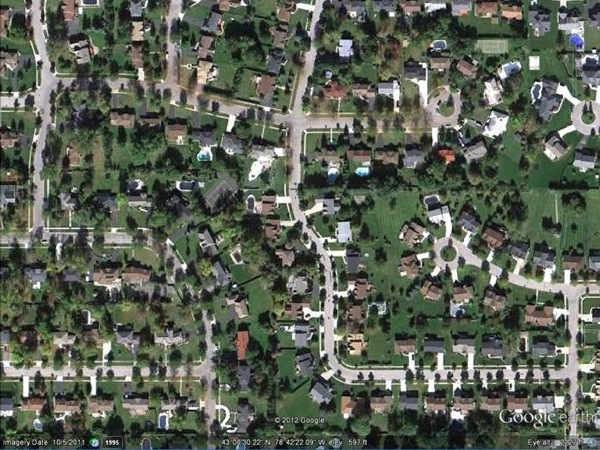 East Side, 2011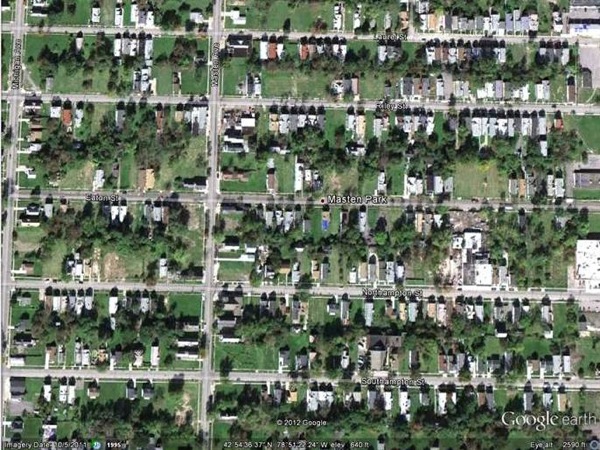 Cincinnati
Peter St. John writes:
I grew up in Cincinnati, Ohio USA. I was a mailman for many years and knew the city intimately. I lived in Clifton, 45220 as a child. It is an old victorian neighborhood, near the University of Cincinnati with a "gaslight" district. Evanston 45207, built about the same time, is a predominately black neighborhood, just next to Hyde Park 45208, same age, a predominately white neighborhood. Indian Hill 45243, was developed much later, say in the 1950's through the 1960's. I believe that it has the highest "per capita" income in Cincinnati.
Evanston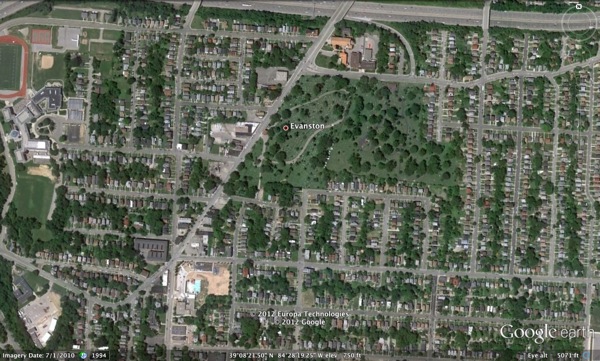 Clifton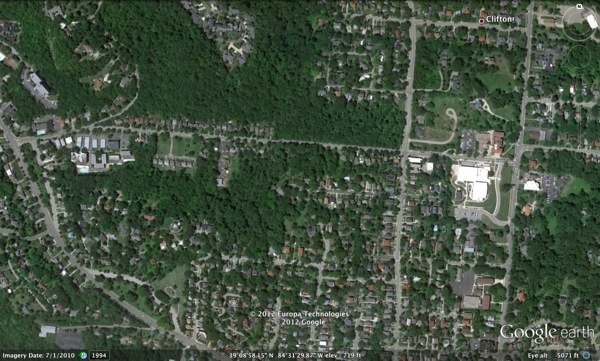 Hyde Park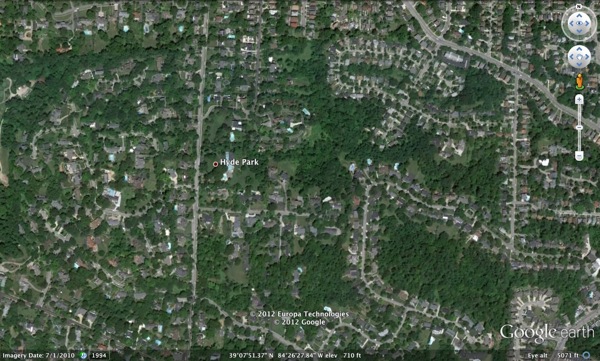 Indian Hill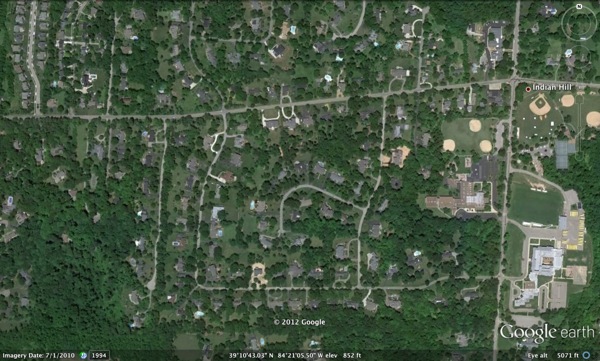 San Francisco Peninsula
From Naphtali Knox, who points out the distinct differences between wealthier Palo Alto and Atherton from less-wealthy Redwood City and East Palo Alto.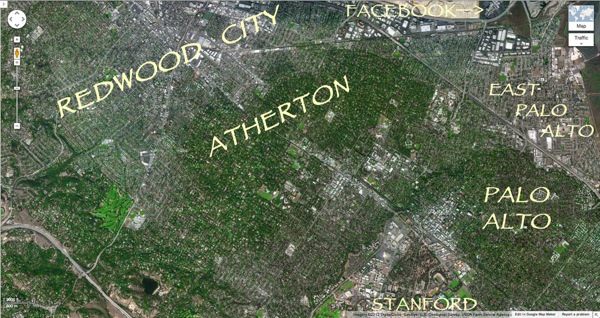 Mexico City
More from Mexico City, these from Gu.
Iztapalapa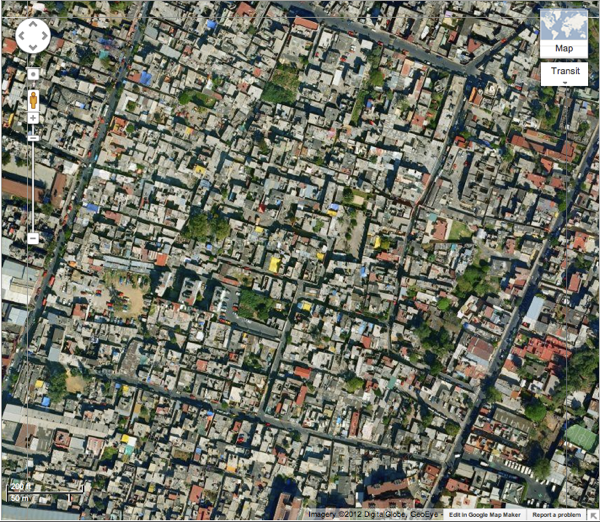 Lomas de Chapultepec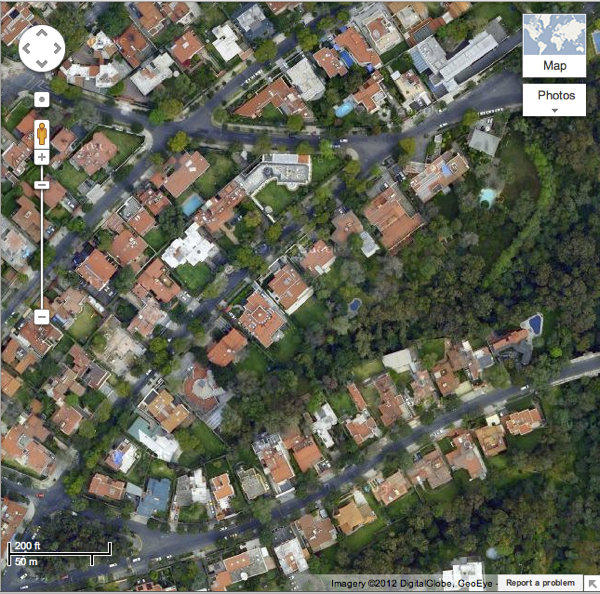 Hamilton, Ontario
From Ray West, who writes:
The east side of town is considered poorer but within the east side there are pockets of 'richer' neighbourhoods. The link I am sending shows the bifurcation of the North (poorer) and South (richer) sections of a part of the east side.

St Clair Blvd is one of the best streets on the east side.

Hamilton is an old coal/steel, lakes-port city. I guess that the better homes on the east side were aimed at the operating management-types (as distinct from owner management who would have lived on the West side) of these two industries.

When I moved here I was surprised to see worker's terraced homes that rivaled the ones built for coal miners in Britain at the turn of the last century.
North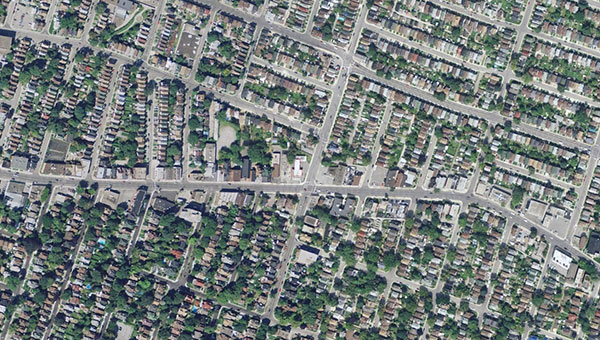 South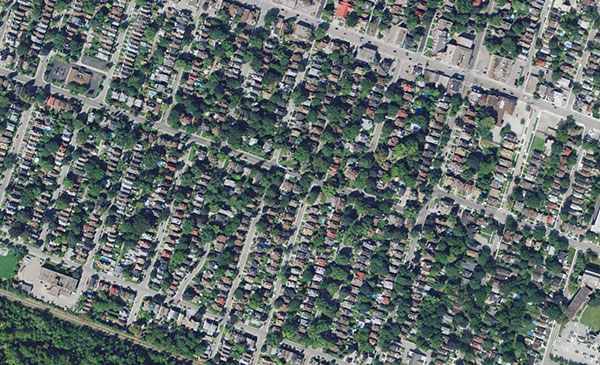 Berlin, Germany
From Bjoern Rutz.
Hellersdorf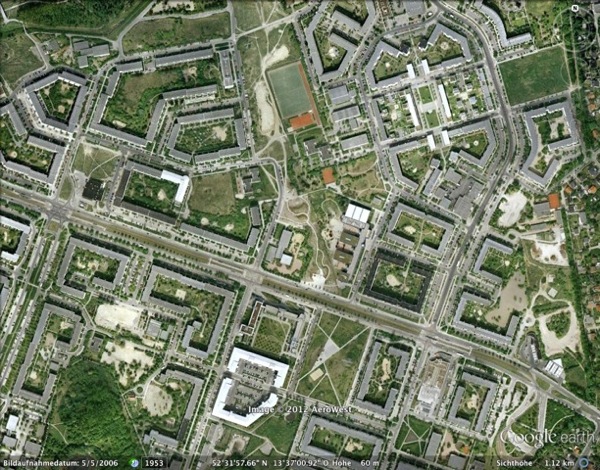 Grunewald